Since only companies with truly extraordinary processes are accepted into the League in a strict selection process, the League is a forum supported by open and mutual inspiration of the extraordinary! Companies from all industries and of different sizes are represented here.  It is important to us that a mutually inspiring exchange between the League members takes place continuously. The board of the League ensures that the favourable conditions for this are created in the form of workshops onspecific topics and regular meetings. In this way, new and unusual processes are learned and exchanged. Public relations work is another focus, so that as many companies as possible are inspired and encouraged by these often unbelievable cultures and processes
Activities of the LEAGUE
During the year there are one or two LEAGUE meetings in which the newly admitted companies and their extraordinary processes are presented; the LEAGUE members themselves determine the contents of further meetings and the fields of interest to be discussed. Each company can send several managers to the LEAGUE meetings after prior notice. The meetings usually take place on the premises of the LEAGUE members, so that the atmosphere can be experienced first hand. 
In addition, there are also bilateral meetings/contacts between the LEAGUE members to exchange experiences on specific topics. 
Advisory Board
The advisory board of the LEAGUE consists of well-known personalities from science and business and independently recommends the admission of a company to the LEAGUE. Currently the following persons (in alphabetical order) belong to the advisory board:
DI Wolfgang Anzengruber (Verbund)
Univ.-Prof. Dr. Nikolaus Franke (Institut für Entrepreneurship und Innovation)
Dr. Erich Hampel
Univ.-Prof. Dr. Werner Hoffmann (Contrast Management Consulting)
Dr. Wolfram Littich
Dr. Andreas J. Ludwig (Umdasch)
Mag. Waltraud Martius (Syncon)
Russell Perry
Univ.-Prof. Dr. Otto Petrovic (Universität Graz)
Karl Samstag
Mag. Joseph Eberle (Raiffeisen Bank International)
Dr. Reinhold Süßenbacher
Mag. Susanne Wendler (UniCredit Bank Austria)
Mag. Per Wendschlag (ehem. IKEA)
Mag. Norbert Zimmermann
Association
The association "LEAGUE of Extraordinary Enterprises" was founded in May 2010. The board of directors consists of experienced entrepreneurs and management consultants who, thanks to their experience and education, are able to identify and describe extraordinary processes. It is supported by the advisory board.
The LEAGUE of Extraordinary Enterprises is a non-profit association. Admission and membership are free of charge and without obligation.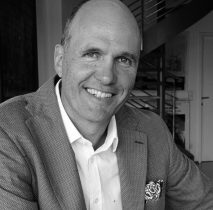 Gernot Dolezal MSc.

Member of the Board
It is important to me to convey the dimensions that determine success for companies.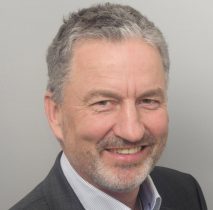 Ferry Fischer

Member of the Board
Management consultant, expert for changes, mental coach in top-class sports, book author, founder of the LEAGUE.
What is extraordinary?
Extraordinary nature is defined on the basis of 3 criteria
Criteria No 1
There must be processes that are unique and extraordinary, i.e. that do not exist in this way in other companies on the market. These processes must have been running for at least 3 years.
Criteria No 2
The processes must have a comprehensible influence on the success of the company.
Criteria No 3
The extraordinary nature of these processes must be confirmed by the employees in interviews.
Interview by Gernot Dolezal, MSc.
What Marcel Hirscher has in common with successful companies
Gernot Dolezal, MSc., consultant and coach, explains in an interview that in sports and in good corporate management, extraordinary things are sought after equally, how the LEAQUE of Extraordinary Enterprises contributes to this and how a supervisory board can be a coach for the management board.
Some articles about the LEAGUE (unfortunately they are all in German)